Here are a few pictures of the many animals that have been transported thanks to your generous donations!
Barkley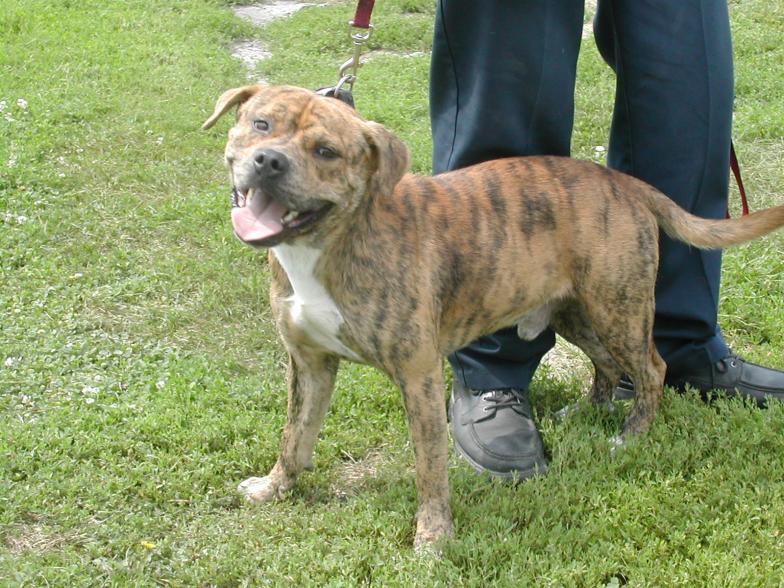 Bear
Bella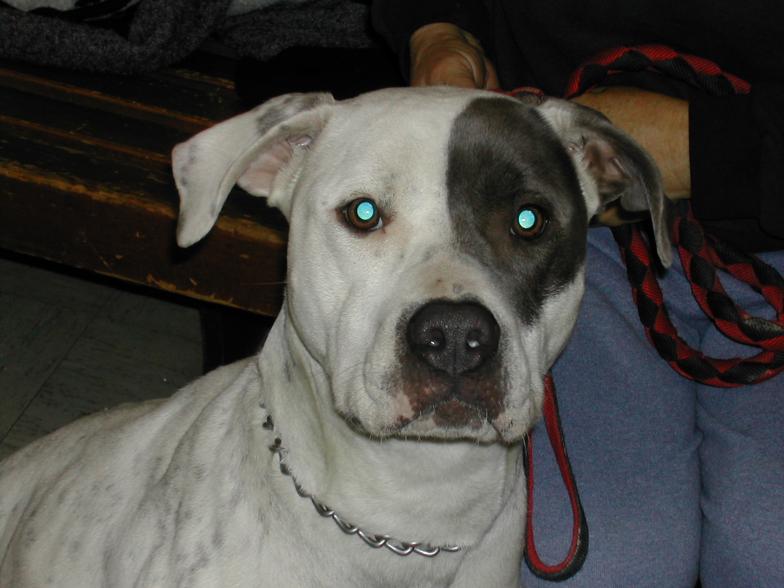 b&w kittens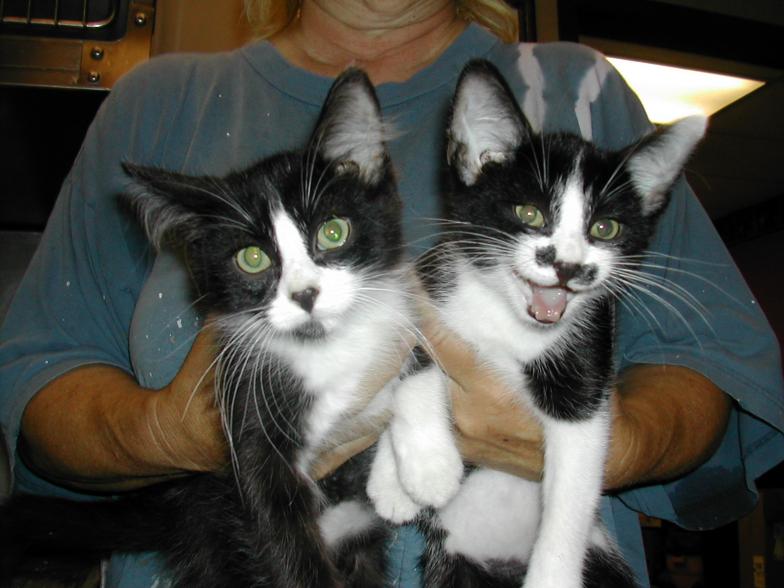 Caesar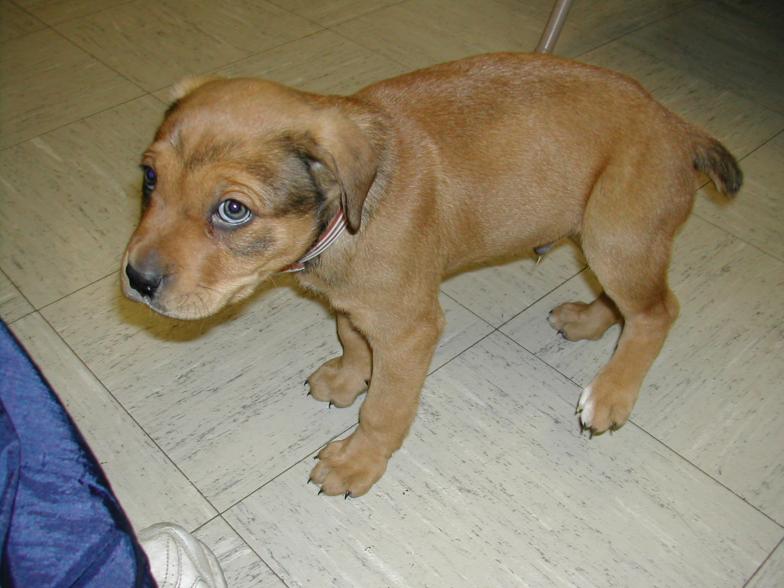 calico kittens
Candy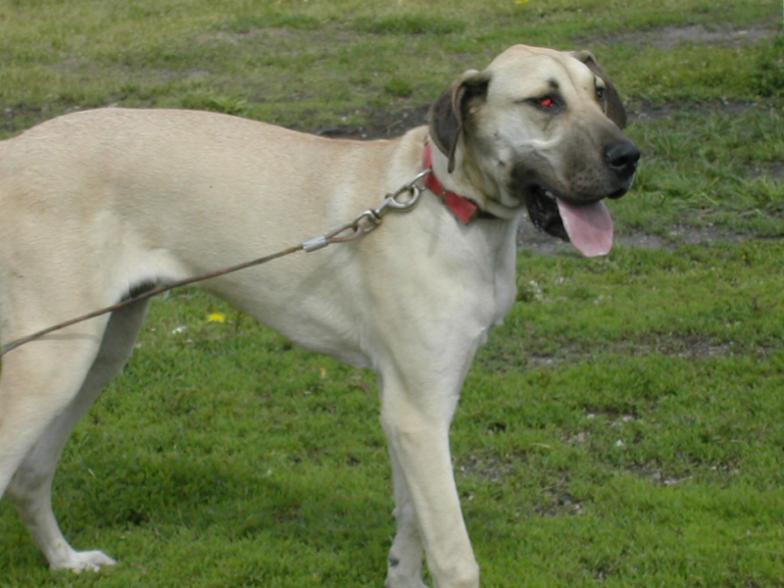 Deebo
King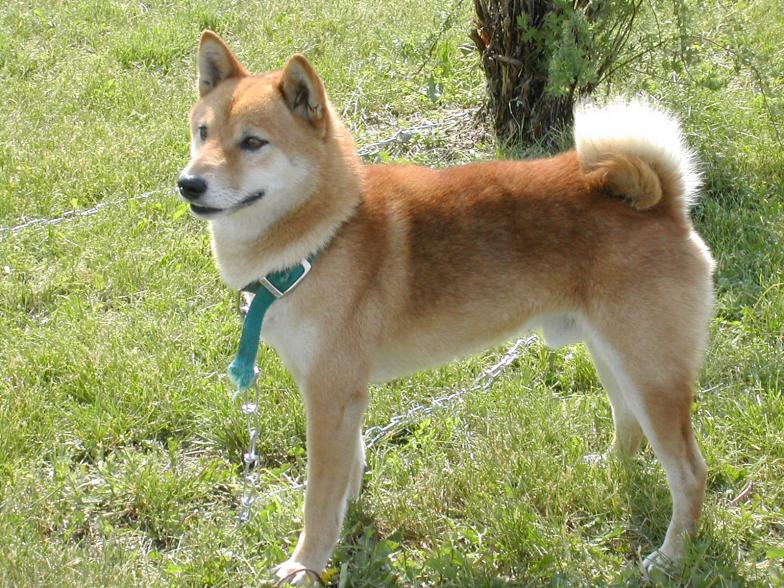 Knight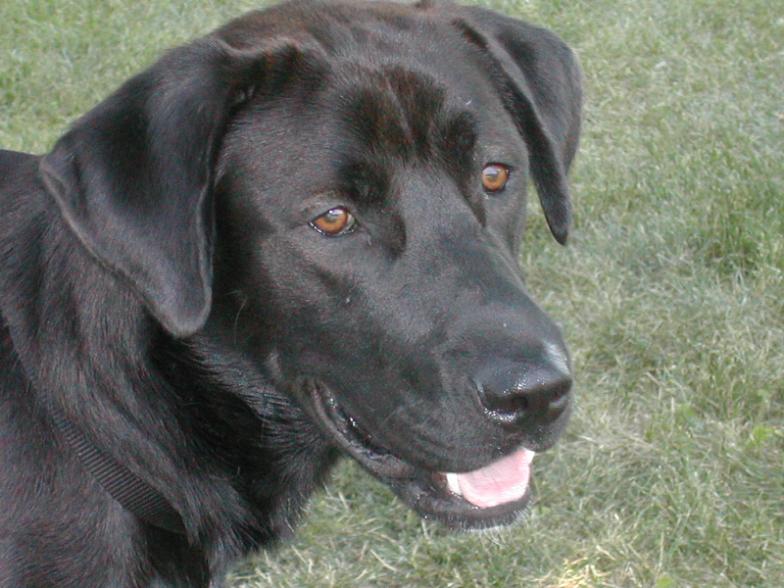 Sprite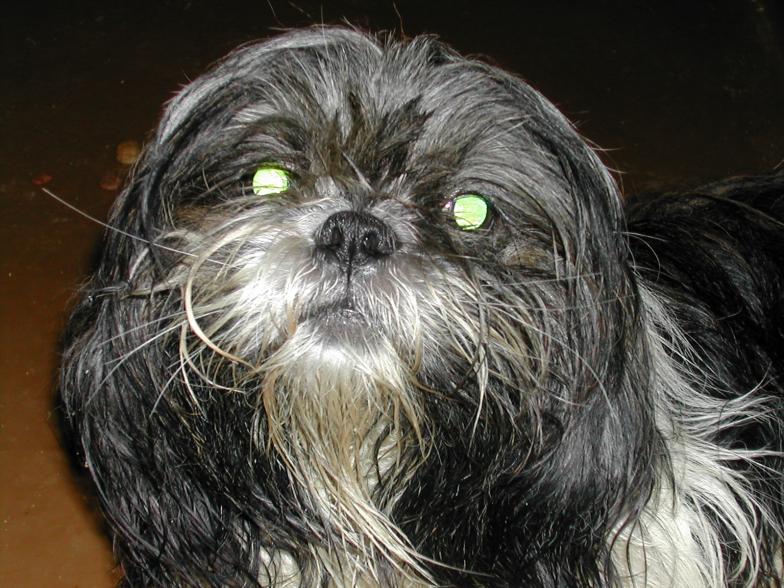 Shep
Joker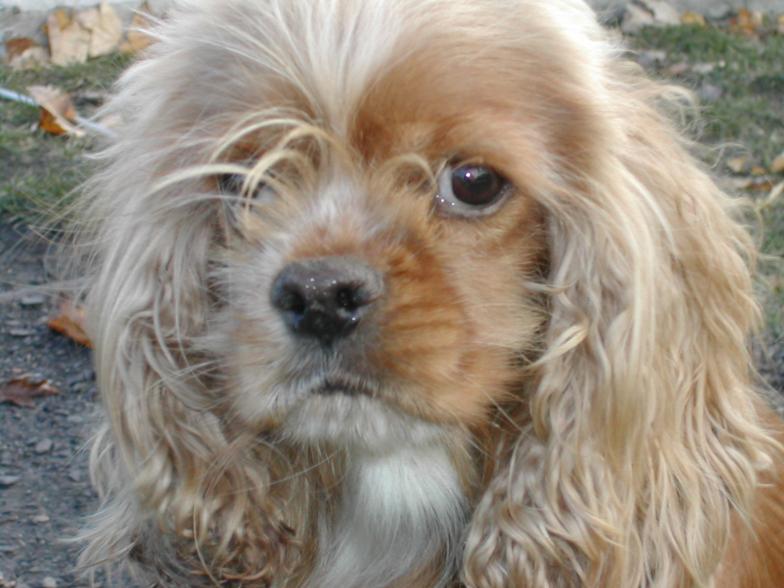 puppies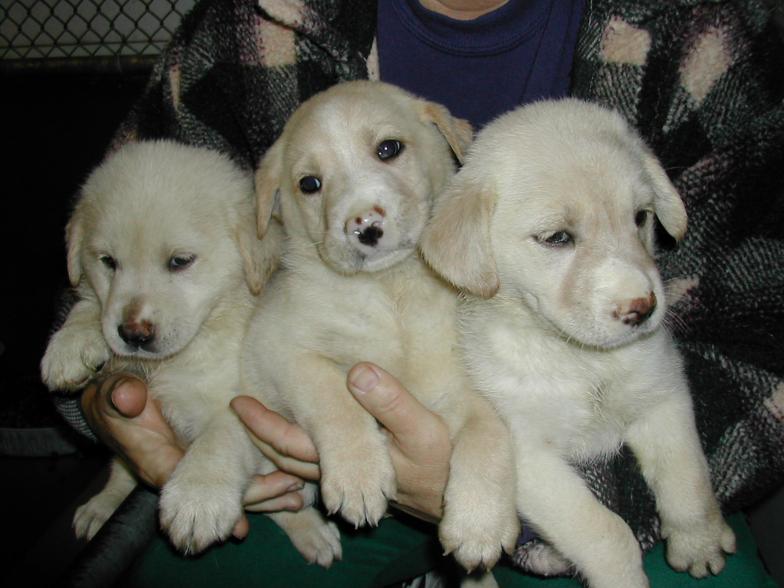 Odie
Skipper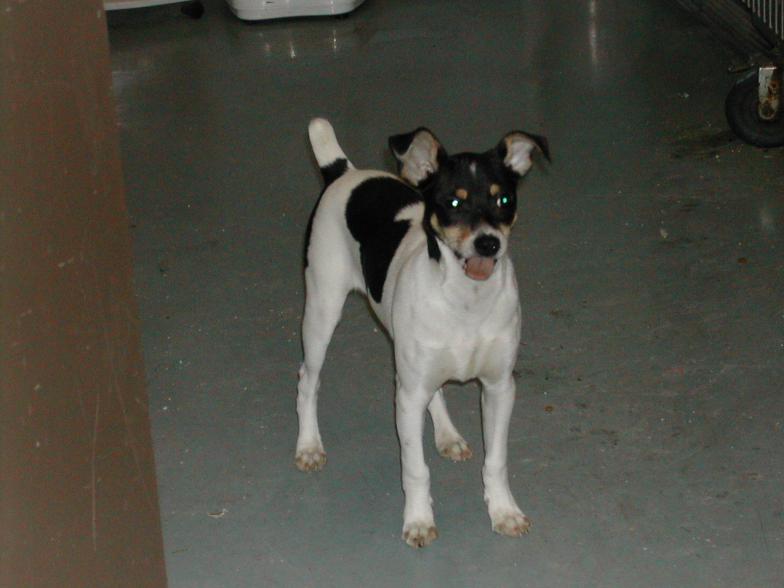 Sunny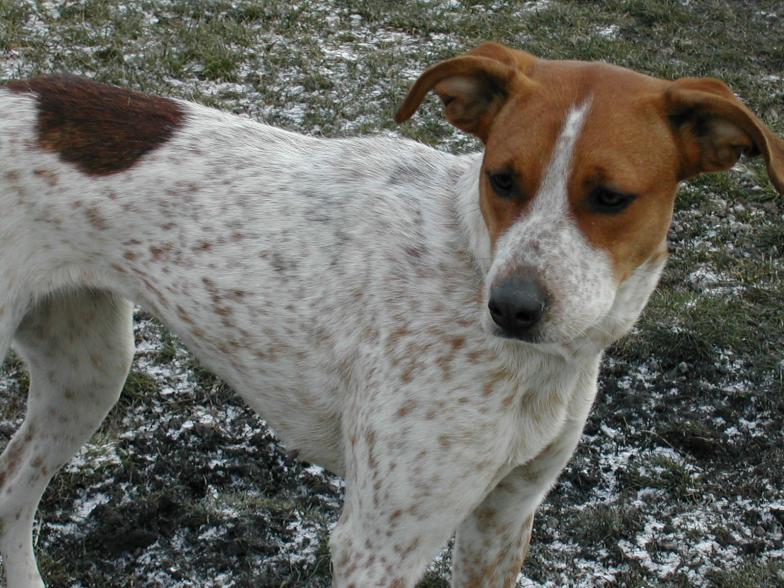 Shelton
kittens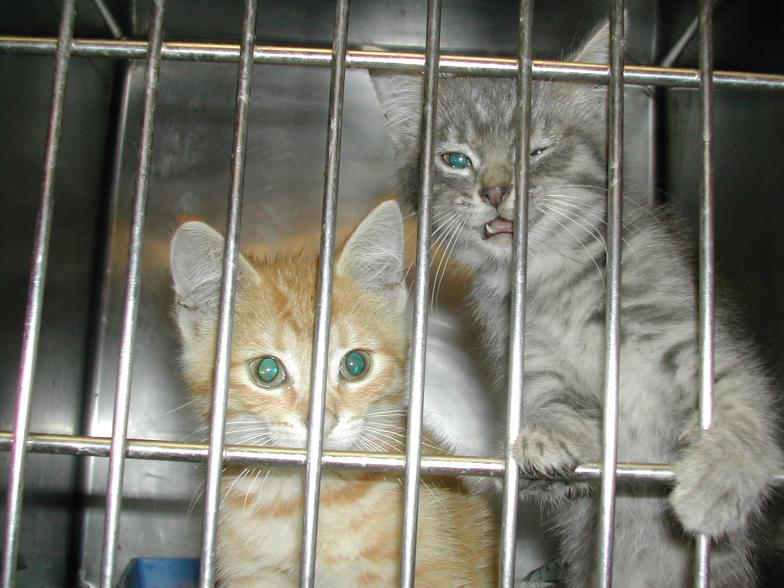 Blondie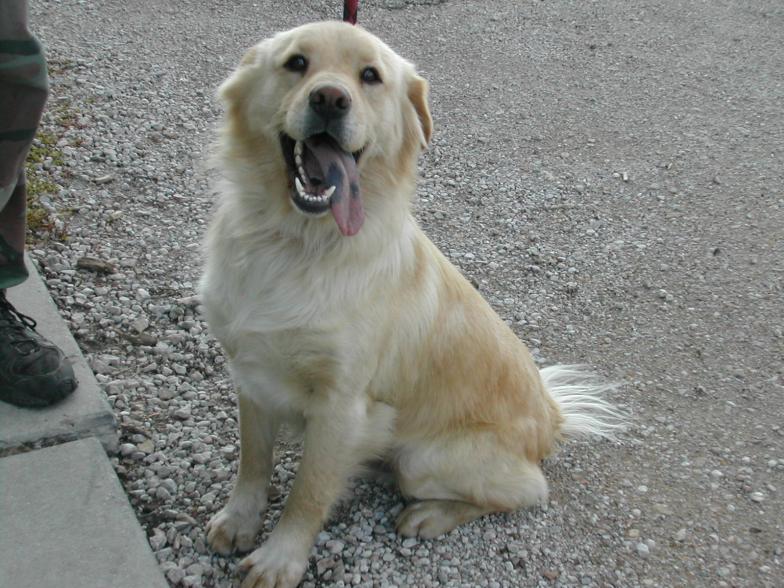 Rudy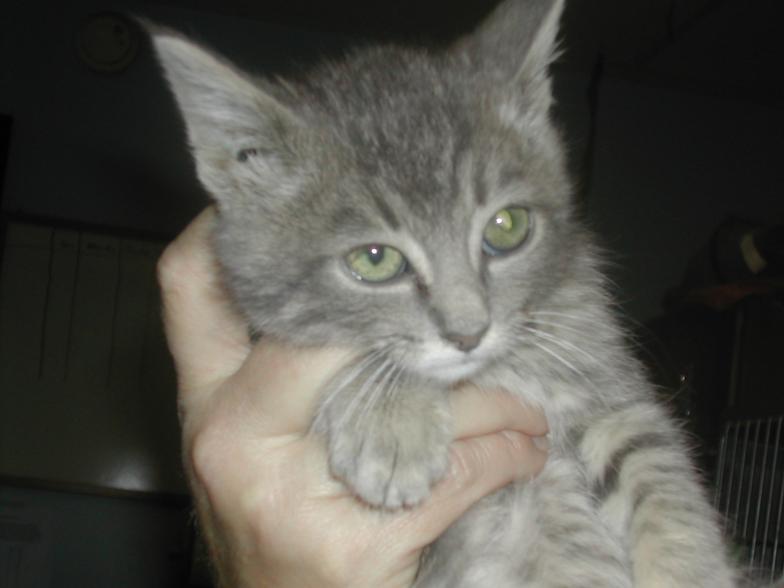 Randy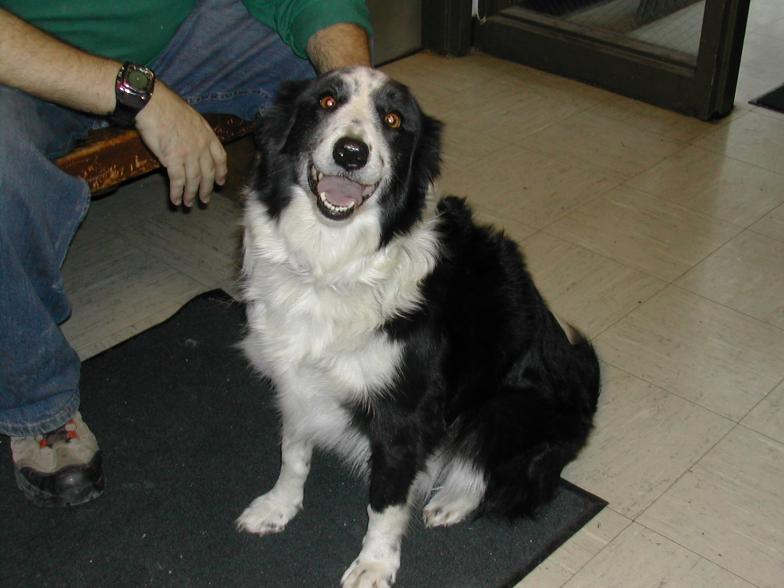 Emily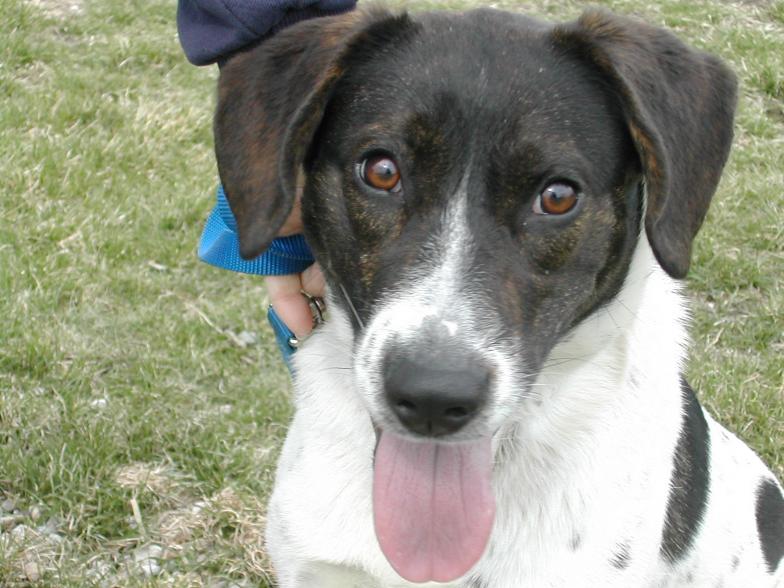 Eva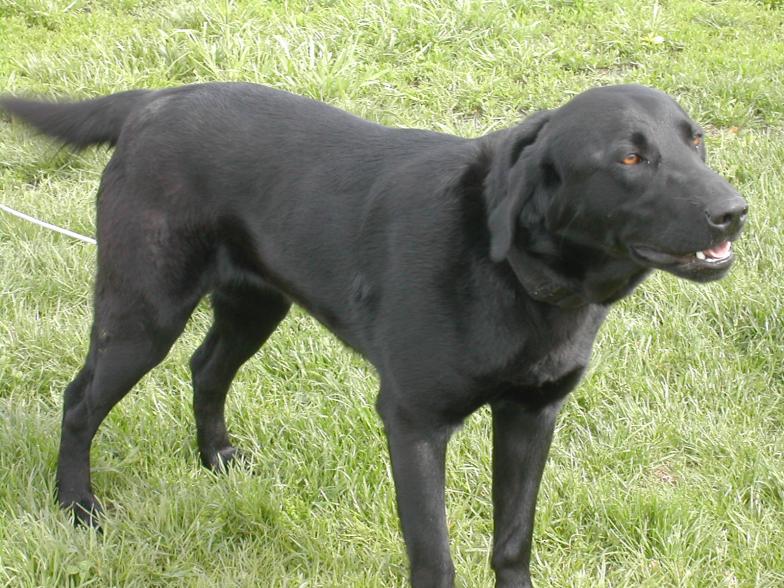 Fargo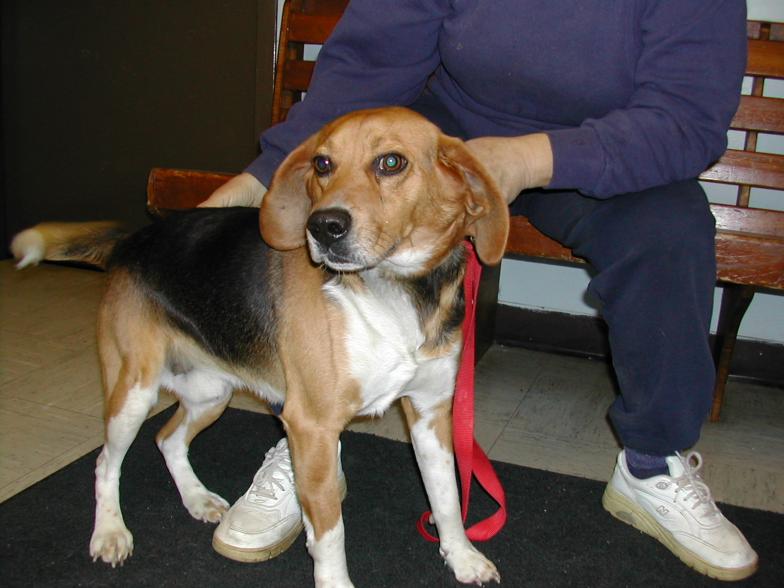 Fred
Harry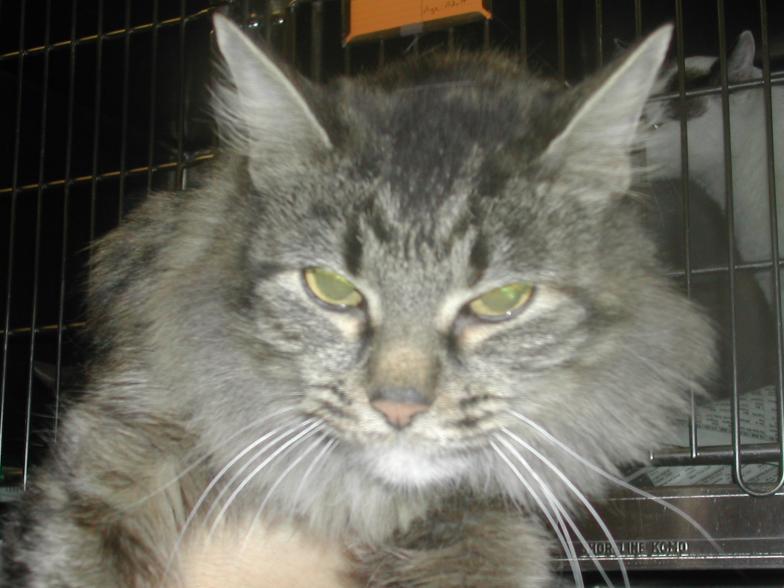 Lover Boy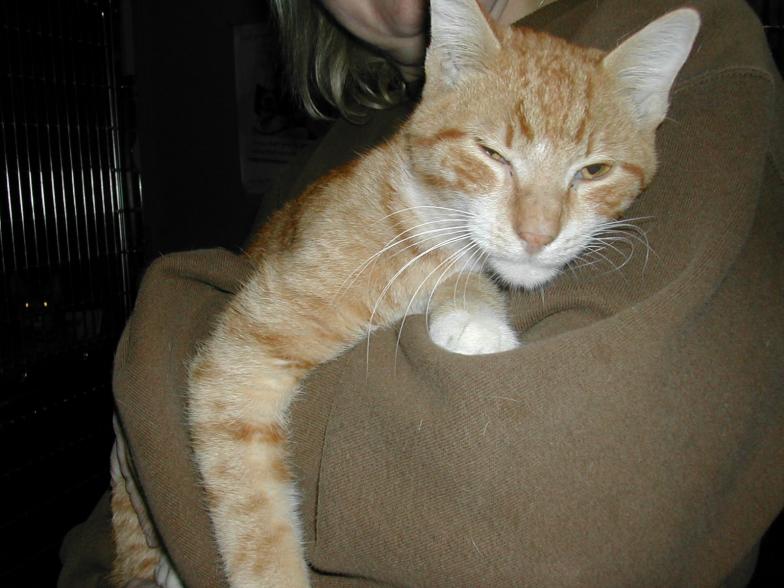 Pen-E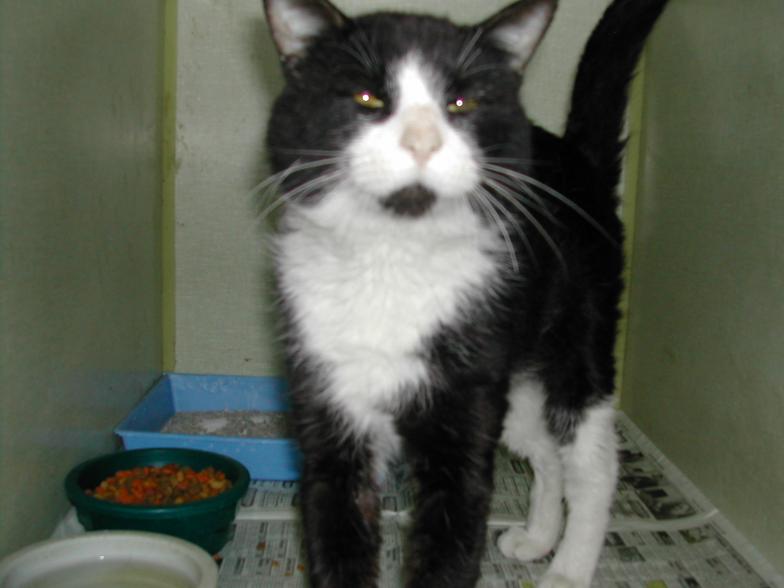 All the animals have left their mark on us in one way or another but here are just a few of the stories that have touched our hearts and drive us to keep going in the endeavor to help the ones we can.
---
Late in October 2011 a German Shorthaired Pointer came in to Logan County Animal Control. His left back leg was all wrapped up and seemed to be missing part of it. We were told he had been caught in a trap. We could tell he was a really good dog. So after a week Animal Control told us we could transport him and did so the next day. Logan County Animal Rescue transported him to Springfield to a vet's office where a volunteer from Illinois Shorthair Rescue (ISR) met us. He received some medicine to make him comfortable for the long trip up to northern Chicago for surgery. A surgeon removed his left back leg the next morning. The surgery went well but the doctor informed ISR after surgery that he had tetanus from being in the trap such a long time and all the stress he went through. The nice lady that was fostering him named him Trapper John and we all felt that was a good name. The last update we received on Trapper, he was adapting very well with his 3 legs and getting along great. The ISR sent us a video of Trapper and his 2 new foster dog friends. They were all running and playing in the back yard. Thanks to all the great people that helped Trapper out. He has now been adopted into his forever home and will be loved and spoiled from here on out!
Trapper John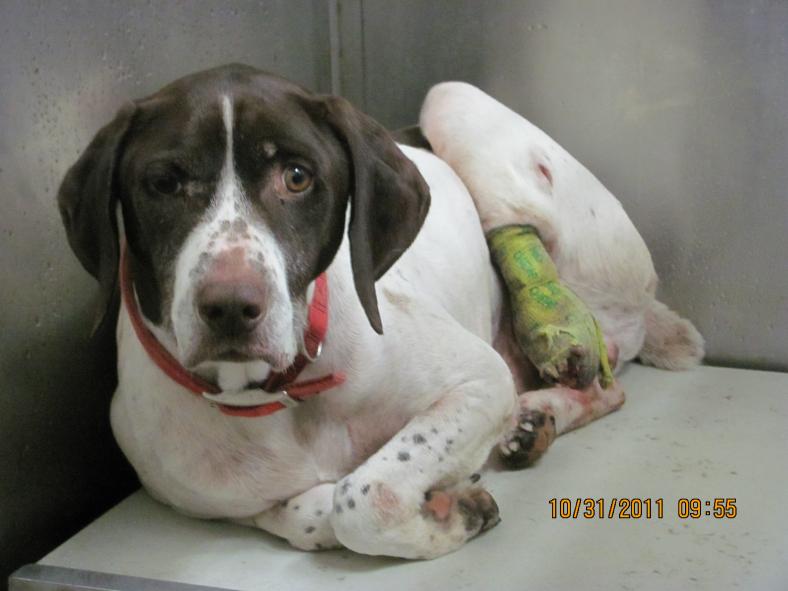 Trapper John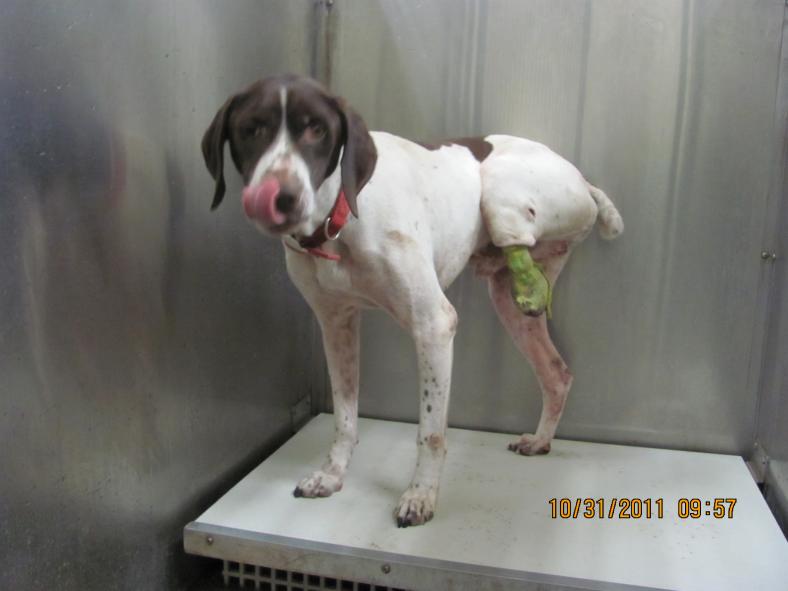 ---
It was the middle of January 2010 when a man brought a small puppy into Animal Control; The puppy had been hit by a car. His front leg was injured and a back leg was broke. The next weekend we transported the puppy to West Suburban in Downers Grove, IL. One of the ladies that worked there took him home until the vet could see him the next day. The vet had some good news and some bad news. The good news was the front leg would be fine and it would heal on it's own. The back leg was a different story; The vet had to amputate the back leg but he came out of surgery just fine. The 3 legged dog was named Wheeler and he is doing great! The foster lady that worked at the shelter adopted him and he now has a forever home.
Wheeler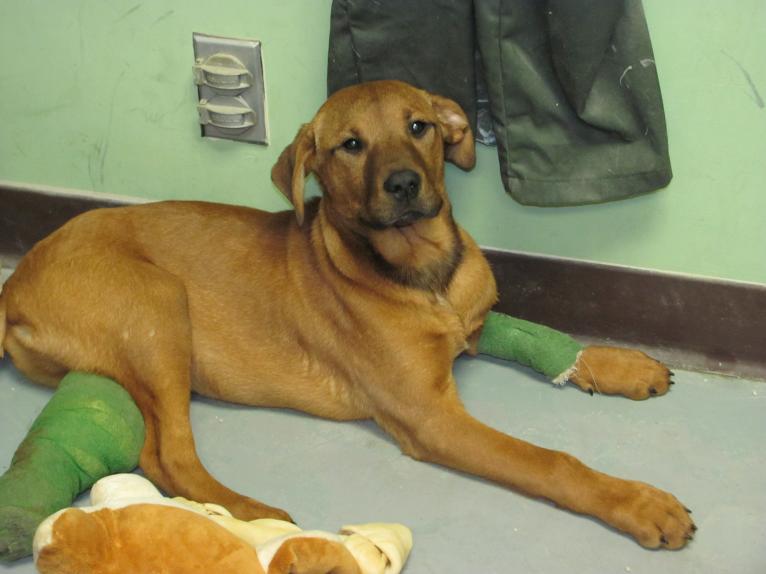 ---
We took a Black Lab mix up to a Chicago area no-kill shelter (2009). Her name was Ursula and she was adopted in 3 days. Ursula went to a new home with a 5 year old boy named Tom. Tom was autistic and had nightmares at night. Ursula would hear Tom having nightmares and would lick him until he relaxed. Ursula's new family took her to special classes to help Tom. They are all doing well today.
Ursula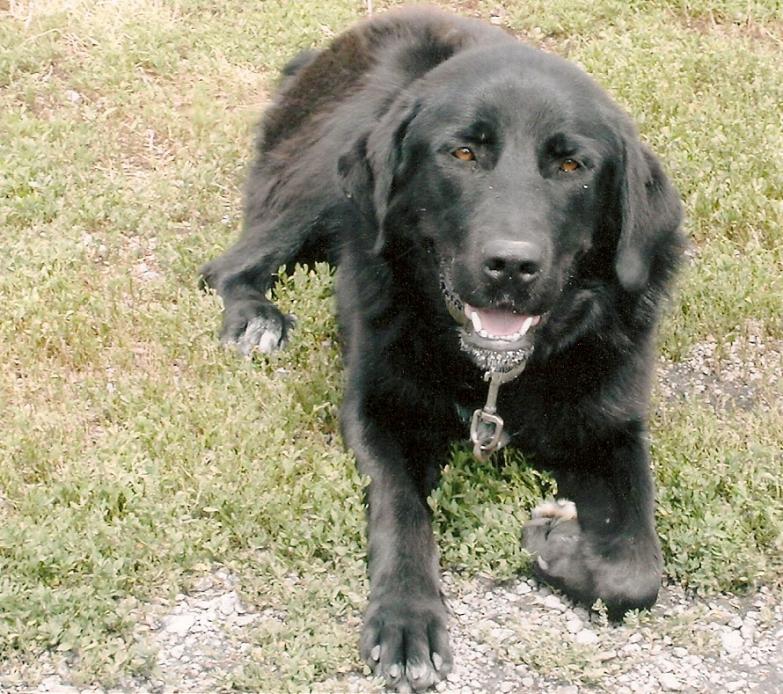 ---
In 2008, Kelly and Cherie went to the pound like usual and we saw two small puppies. They were all curled up together and not very social. Both dogs were female Boarded Collie/Grayhound mixes. For two weeks the girls just lay next to each other. The pound said "they may have to put them down", because they are just not used to people. Cherie took them home to foster, and in 2 days Kelly went over to see them. Kelly thought she could help them so she brought both of them home for three weeks. Kelly taught them how to walk through the house and go potty outside. They learned how to walk on a leash and be more comfortable around people. After three weeks of working with them, we felt they were ready to go to a no-kill shelter in Princeton, IL to be adopted. We watched them on their website and saw their pictures were still up after staying there for a year. We became very conserned and did not know what went wrong. We called the shelter and they said "the two pups were just not social enough". So, we went back to get them both and put them in foster care. One with Kelly and the other one in with another lady. Kelly ended up falling in love with Leah, the one she had fostered, so she kept her. After three more months, Cass, the other dog, went up north again to another no-kill shelter for foster care and she was adopted out in two months. Both dogs are doing well today.
Leah
Cass